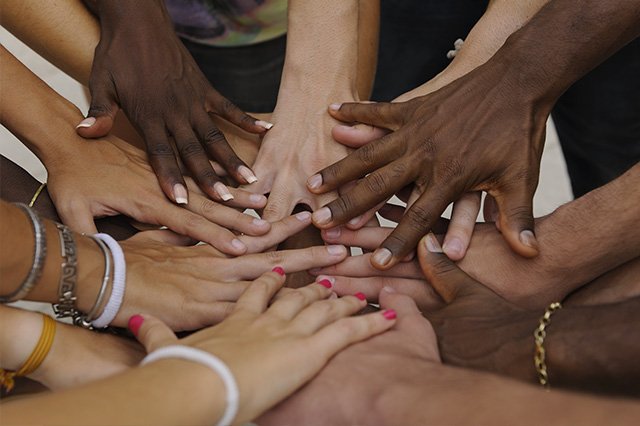 We believe that mental health-focused community outreach and collaboration with other partners is important to build a stronger organization, reduce stigma and raise understanding about mental illness, reach high-risk populations who do not have access to services and utilize alternative and holistic resources to improve the quality of life for individuals and our community.
We are currently involved with the following:
Allentown School District – Reaching out to high-risk adolescent youth who have been identified by school staff as needing additional supports that they are not able to provide. School-based support groups, on-site, multiple schools, held during the school day, i.e. grief & loss, anger management, artful relaxation, teen parenting.Generously funded by The Harry C. Trexler Trust, Sylvia Perkins Charitable Trust, and Air Products Foundation
Tails of Valor Paws of Honor – Based in Coopersburg, PA, trains service dogs for veterans affected by PTSD, post-traumatic stress disorder, and/or TBI, traumatic brain injury.
PRS clients volunteer to work with the puppies at HH on basic commands, walking on the leash, exposure to new environments and people.This benefits the puppies but is also a very therapeutic and rewarding process for our clients. In addition, several HH staff volunteer as evening/weekend puppy sitters and attend TOV events to help support the training needs of the puppies.
St. Paul's Lutheran Church, Allentown – Homeless day shelter program
Haven House staff visit weekly to spend time addressing needs of homeless individuals
Re-entry services for individuals leaving Lehigh County Jail – We work closely with Lehigh County adult and juvenile court systems and department, and task forces to address severe and chronic mental health needs prisoners upon their release for follow-up care to ensure a more stable return to the community.
THANK YOU to our donors and funders who help support so much of the work that we do at Haven House and out and about in the community!