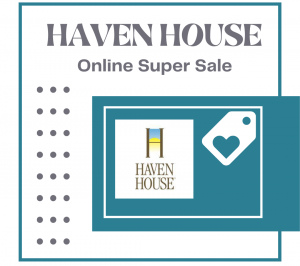 Right now, we DO NOT offer shipping.
Orders MUST be picked up at Haven House.
PICK-UP LOCATION:
1411 Union Blvd
Allentown, PA 18109
PICK-UP HOURS:
Monday. 9:00 – 4:30
Tuesday. 9:00 – 6:30
Wednesday. 9:00 – 5:30
Thursday. 9:00 – 6:30
Friday. 9:00 – 3:30
Once your order is ready you will receive a text or an email. Please pick up as soon as possible as we are limited on space. If an order is not picked up within 30 days of it being ready the order will be cancelled with a 20% restocking fee.
Please feel free to text or call Victoria for more information at 484-838-5582.
100% of the proceeds from this online sale go directly to Haven House, to find out more about what we do check out our website and Facebook.
Summer Lovin' Bingo Raffles
Winners will be pulled at our BINGO event on Wednesday, July 26th 2023. 
You DO NOT need to be present to win, however if you do plan to attend, register now!
Special Raffles
A winner will be pulled at random using Picker Wheel.
PRS Custom Made Tye Dyes
The members of our Psych Rehab Program are hand making and selling these custom dyed t-shirts and canvas bags to help raise funds towards the purchase of a new composting unit.
Haven Gear
Show your support by purchasing custom "Haven Gear."
Arts &Crafts
Bath
Beauty and Personal Care
Bedding
Cleaning
Entertainment
Fitness/Sporting Goods
Food & Beverage
Furniture
Health & Wellness
Holiday Themed Items
Home Décor
Kitchen
Lighting
Outdoors
Party Supplies
Pet Lovers
Storage and Organization 
Stationary and Office Supplies
Tools and Home Improvement
Toys
APPAREL & ACCESSORIES
Baby
Kids
Men
Women